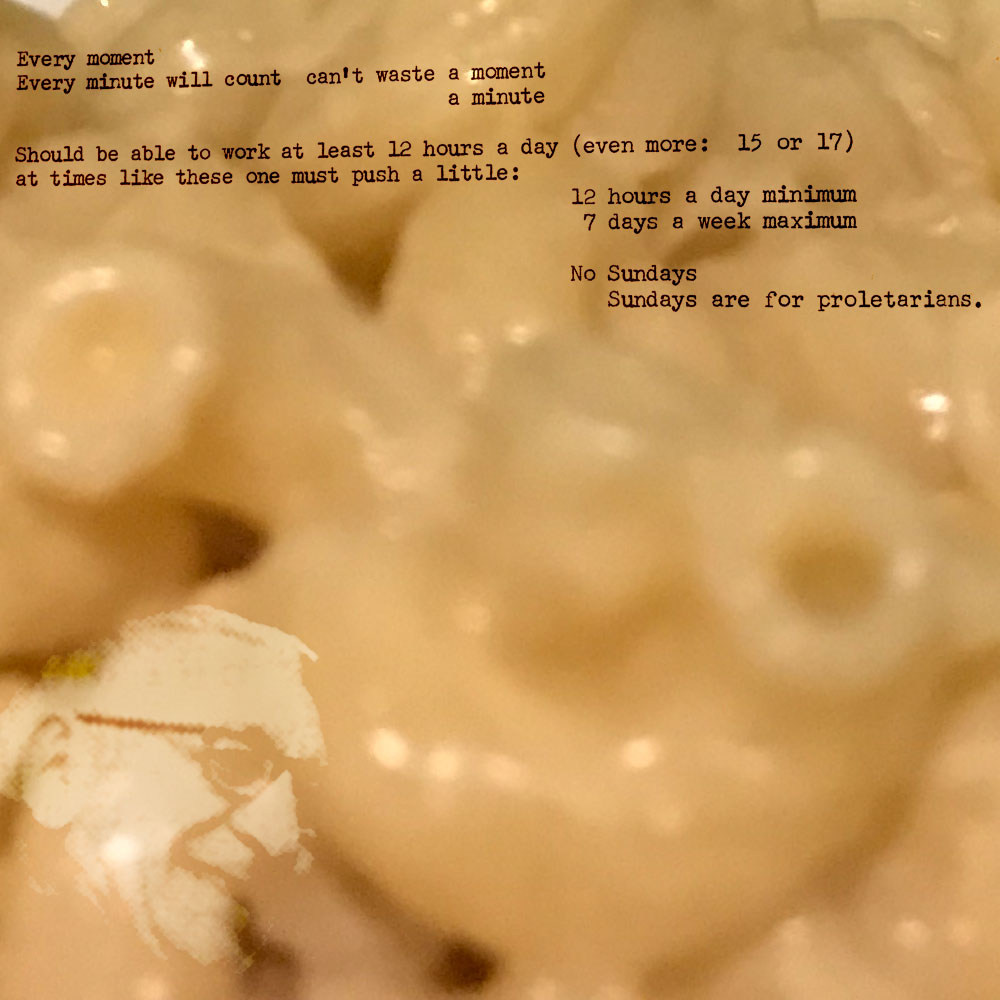 If Noodle Day for Raymond Federman seemed quieter this year, may we point you to the above quote from Double or Nothing about working:
No Sundays
Sundays are for proletarians.

Raymond Federman, Double or Nothing
Thank you, Raymond Federman and all you Federmaniacs. Say hi on twitter if you're there.